Women of the Way is about inspiring women in their relationships with Christ, to becoming the passionate, devoted disciples He desires us to be.
Women of the Way is also interdenominational reaching across denominational lines to focus more on Who unites rather than what divides us.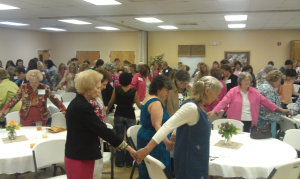 In the spring of 2011, I met with some women at a church for a National Day of Prayer gathering. After praying with them, an idea flashed in my mind. Wouldn't it be great for women from different churches to get together for a Bible study!! The next winter, January of 2012, I timidly emailed some women of different churches and asked if they would like to try organizing a multi-church 4 week Bible study. Surprisingly, they said yes! And, Women of the Way was born!!
 Do you want to learn how to develop unity in your church or ministry? Check out these free resources here! Join our Facebook Community here!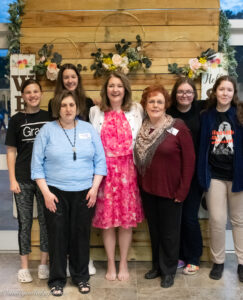 For about 10 years, Women of the Way has gathered every spring in churches across our community. All kinds of women from different churches, different seasons of life, different backgrounds and walks of life. It continues to be one of the most amazing spiritual highlights of the year to participate in glorifying Christ together with His beautiful daughters!
During our time together, we share stories about women in the Bible, support organizations and ministries in the community, and build relationships with each other.
Are you experiencing division in your church or ministry? Do you have a desire to develop a unity that draws people into the Body of Christ? Check out these free resources here!