It never fails. I can count on it every time.
When I enter His Presence, His peace enters me.
Every. Single. Time.
So no matter how tired or weary I am; no matter how much my flesh cries screams out to stay on the couch, when I pray and worship, when I choose to enter His Presence, I am always surrounded by His Presence. I lay down my worries, concerns, and fears. I take my mind off myself, and I think about Him.
What do I get in return? Peace
He gives me peace. In exchange for my feeble and limited worship He gives me His Peace.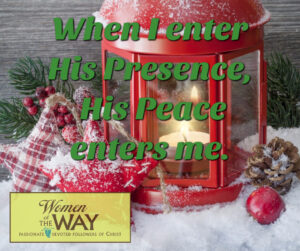 My circumstances don't necessarily change, but because he gives me His Peace, my spirit is put at rest, my mind doesn't worry (as much), and I and strengthened to keep going. I can trust that He has all things in His Hands.
As we light the second candle of Advent for Peace, may we be so saturated by His Presence that we walk through this season of hectic celebration with a peace that passes all understanding. And, in so doing, may we be instruments of peace to others. Instead of looking for others to bring us joy and love and comfort, may we radiate His Peace to family, friends and neighbors all around us!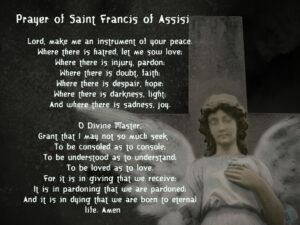 If you need some help with Peace this season, sign up for this Advent devotional where you can stay focused on gratitude, hope, peace and more so you can really celebrate the season! Sign up here!
~Amy